Caption: Nordic Grey, is a very textured natural looking grey laminate flooring that comes with a painted v-groove.
Choosing the right shade of Grey laminate flooring.
"Greige" – Grey is the new beige and the most commonly requested colour from clients. Grey has not only replaced beige as being the "It" neutral, but greys are now synonymous with style, sophistication and glamour. Read on for some hints on picking a great grey laminate flooring for your space.
However when choosing the right shade of grey there are two important considerations to take into account:
the undertones that it contains
the lightness/darkness of the shade.
UNDERTONES
Grey contains one of three undertones namely purple, green or blue.
Green based greys generally appear the most neutral, are easy to live with and complement a wide range of wood tones and other colors.
Blue based greys are the coolest, and almost have a steel-like appearance to them. Most people go to these first. We recommend that you prevent your room from becoming too cold, with the addition of warm and natural woods, warm metals, and additional warm colors.
Purple based greys are the ones most difficult to work with as most furnishings and woods contain orange or red tones, and they clash with the purple.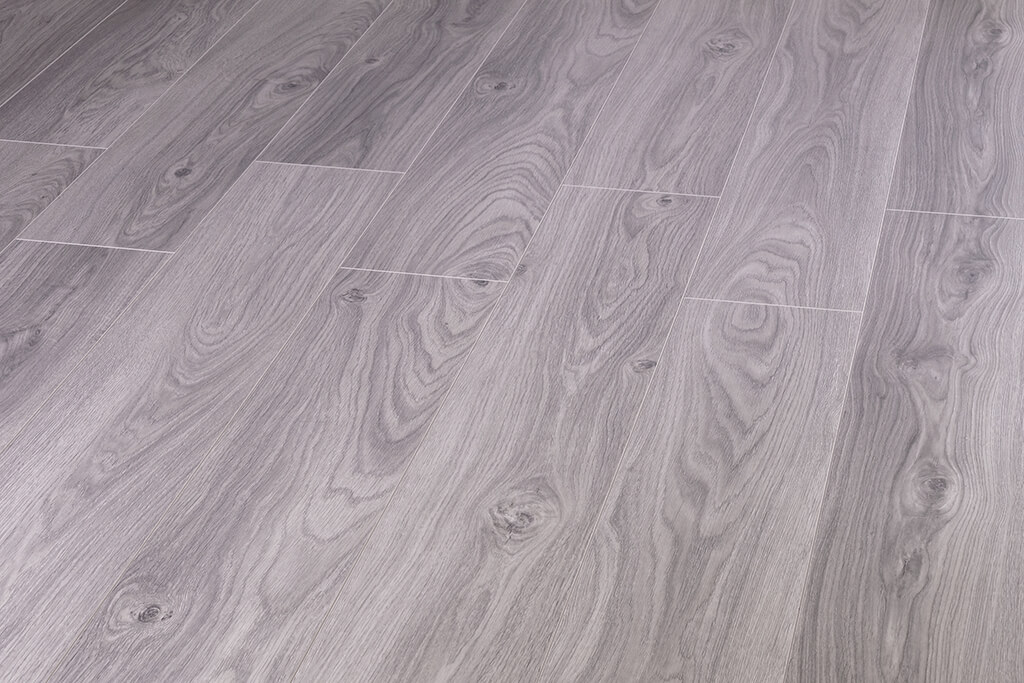 Caption: Picture of cool grey laminate flooring – Natura range, Tuna laminate flooring.
The most common way to classify grey is by cool and warm.
Cool greys work best in a room that receives direct sunlight during the period you will be using it.The lighter cool greys are more forgiving than the darker cool greys.
Warm greys is a grey with a little brown in it. Warm greys are welcoming and cozy.
Choose from Inovar floors wide varied of Grey's available in Laminates and vinyl flooring.