Wood flooring has for many years been one of the most sought after surface in any home, and nothing is about to change. It's warmth and timeless appeal making it today more than ever a popular flooring choice for both residential and commercial properties.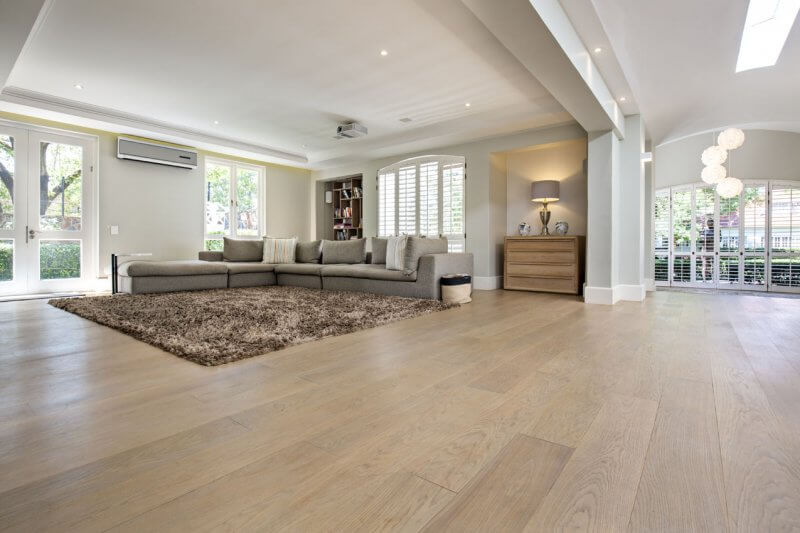 This was the case for the House J, a newly renovated home in the exclusive Waterkloof area in Pretoria, South Africa. This large open plan home required flooring that followed suite, avoided seams between spaces and that naturally flowed from room to room.
The homeowners, a young family were looking for a warm, modern and timeless floor finish to use consistently throughout their home. Daryl and his team from Inovar Centurion advised and supplied them; Unfinished engineered oak flooring from Woodline parquetry. These unfinished long and wide planks came in a clear grade, with no visible knots.
— Quote from Daryl Cummings, Inovar Centurion.
I love turning dreams into reality, and building a dream home is a huge investment. I will always go out of my way to make sure my clients are happy with the product they've chosen. I only recommend and install premium product to safe guard my client's biggest investments. Woodline parquetry with its easy click system took us only 7 days to install and comes with a 25 year residential warranty.
Wide plank wood flooring is increasingly popular due it's beauty and fewer seams. The floor was finished with a wheat tinted stain and sealer. The light wood stain highlights the natural beauty of the flooring and seals and protects the floor.
Let Daryl and his expert team assist you.
Contact Inovar Ceturion on daryl@inovarcenturion.co.za or call him directly 0126611775.