Product Information
The LANTEX FABRIC VENETIAN BLIND brings a totally new "SOFT LOOK" to venetian blinds.
Available in 50mm width slats only.
Lantex slats are available in a stunning range of colors. Translucent and Room Darkening options are available.
Lantex slats are much lighter in weight than traditional venetian blinds, allowing much wider and higher blinds to be made.
Lantex slats are made from 100% DTY Polyester filament.
Lantex slats create a very 'soft' feel, when compared to the hard and 'cold' surface finishes of traditional venetian blinds.
Lantex slats are FIRE RETARDANT, ANTI-STATIC, ANTI-MICROBIAL, ANTIMYCOTIC.
Lantex slats are 100% waterproof. This plays a very important role in allowing the user peace of mind in moist areas such as kitchens and bathrooms.
Lantex slats are UV stabalised to ensure color fastness over a long period of time.
Lantex slats are extremely hard wearing, and are almost impossible to break. This may be the singulary most important benefit to the customer, for long term returns on the product, especially when compared to traditional forms of venetian blinds.
Blinds can be MOTORISED.
Not sure which blind is the right one for your home? Why not CONTACT US and get the best advice possible, or browse through some of our best selling blinds and be inspired.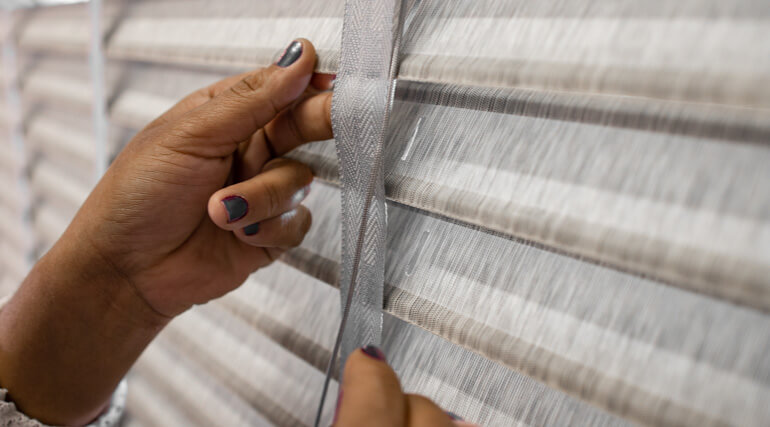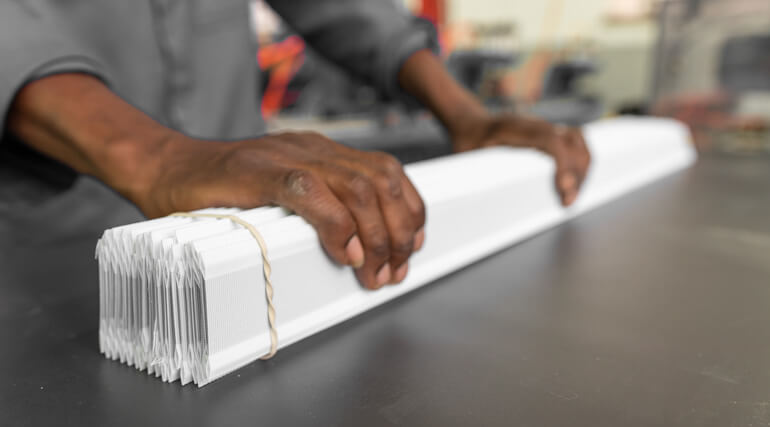 VENTOLITE warrants that the following products will be free from defects in material and workmanship for the following periods:
Blinds for a period of 2 years from date of delivery;
Insect Screens for a period of 2 years from date of delivery;
Tecwood Shutters for a period of 3 years from date of delivery;
The warranty given above is subject to:
The product being installed by an authorised installer.
The products consisting exclusively of the manufacturers materials and component.
The products being used, are being used for the purpose for which it was designed.
The products were not misused, altered or repaired by an installer not authorised by the Seller.
The products were regularly cleaned and maintained according to the products specific care instructions.
The warranty is excluding fair wear and tear.
Specifications and Downloads
Supply and installation of LANTEX FABRIC VENETIAN BLINDS with 50mm Windovert fabric slats in your colour choice, inclusive of components and operating system. Slats to have anti-microbial, anti-static, and 100% Waterproof coatings. High Profile Headrails to be color co-ordinated to slat color.
No. of blinds, widths, heights and type of fixing required for accurate pricing.
Specify whether manual or motorised operation required.
Stack height is to be taken into account where relevant. See table below.
More information on our WARRANTY.
| Slat Width | Max Width | Min Width | Max Drop | Max Area | Motorised |
| --- | --- | --- | --- | --- | --- |
| 50mm | 3000mm | 480mm | 3500mm | 9m2 | Yes |