Unit 5, 69 Paul Smit Street, Anderbolt, Boksburg.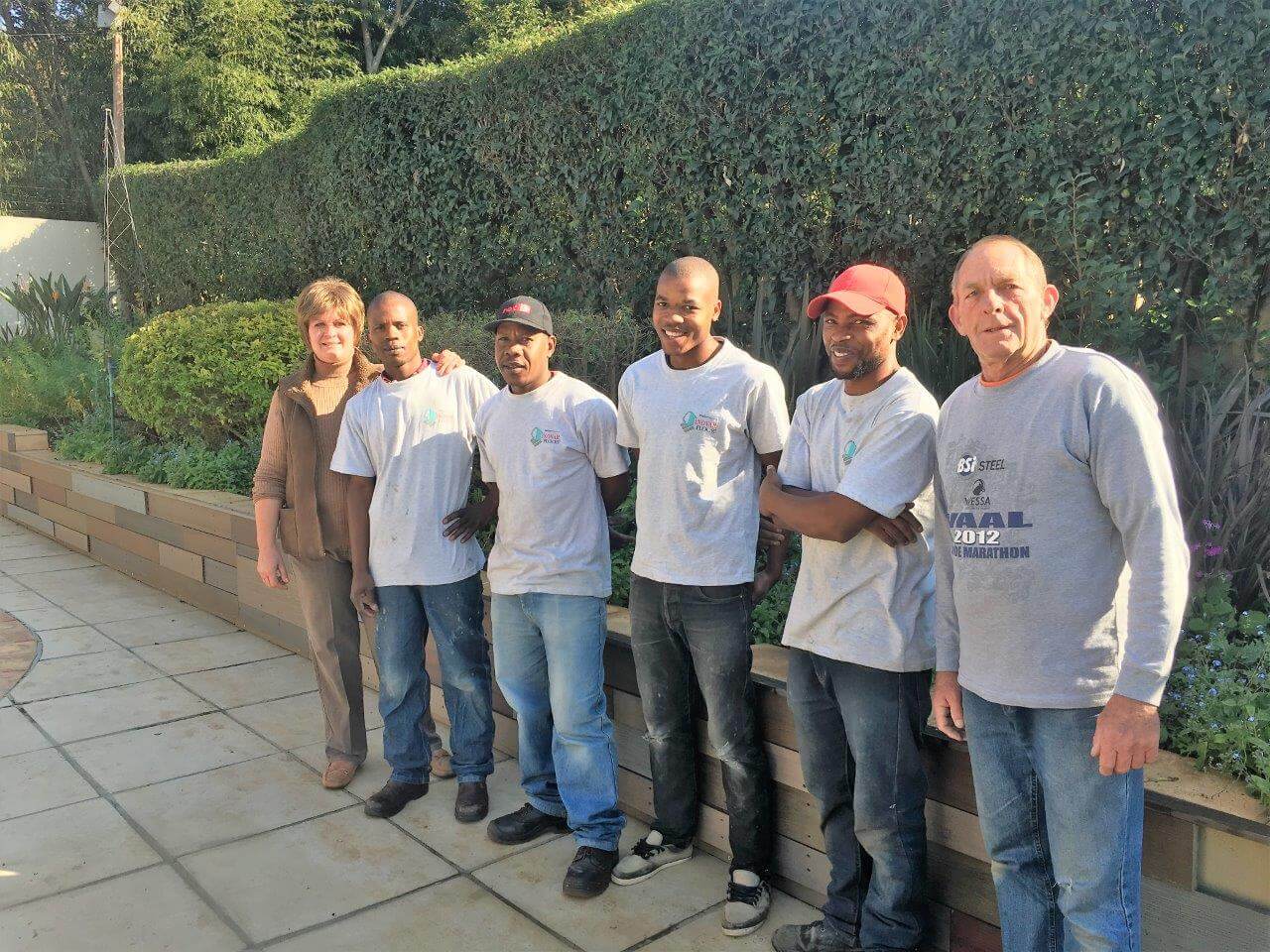 Andre has been the Inovar East Rand franchisee since 2003. His team have all passed the advanced installation exam at the South African Wood & Laminate Flooring Association. Kim joined Inovar East Rand in 2007 concentrating on the interior flooring while Andre concentrates on the decking side, as Inovar East Rand is also a preferred installer for Eva Last composite decking. We adopt a "hands on," on site policy for each installation, insuring a trouble free & seamless installation.
Our aim is to provide a total flooring solution to the clients, for both their indoor & outdoor needs.
As part of the Finfloor group we have a wealth of product & product knowledge to draw from, for those more technical installations.
Thank you André and team for an incredible job. Your professionalism and attention to detail shows in the quality of your workmanship and installation. We could not have asked for a better end product, your Eva-Last decking brought our house to life. We would definitely recommend and use you in future projects.
A HUGE thank you for the splendid job you guys did on our floors. 🙂
They look absolutely stunning, and the workmanship is something we really can appreciate. Should any friends/family want flooring done – you will certainly be highly recommended!
We have made use of Inovar East Rand for the second time recently and would like to recommend them to anyone looking for flooring treatments. Kim is very efficient and professional and goes the extra mile to keep her clients happy. We are very pleased with the quality of both the product and the installation thereof. Both thumbs up to Kim and her team.
I would just like to thank Kim and Andre at Inovar East Rand for another job well done.
We have now used them multiple times i.e. twice to lay extensive flooring in our house, once to provide special customised fencing using their product, and now last week to repair flooring flood damage caused by a leak. We were impressed on each and every occasion by their professionalism, attention to detail, timeous delivery, management of workers, and also competitive pricing for a superior product. Every deadline was met, and the end product has been excellent. An absolute pleasure to deal with them.
Thanks for the professional service provided. It was fabulous working with you. I especially appreciate the fact that you left my house and my yard spotlessly clean!. I will not hesitate to come back to you next time and to also refer friends and or family. Best wished